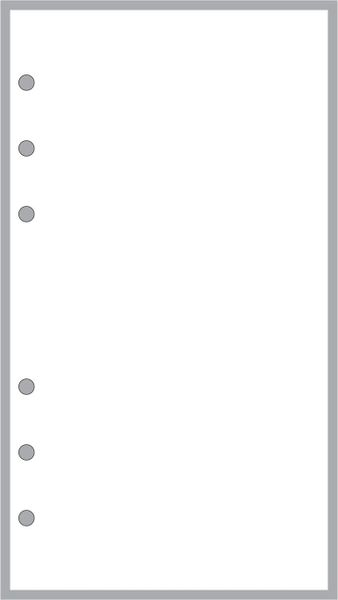 3.25 x 6.25 Blank Pages
NOTE: This is NOT a standard size. Please check measurements before ordering.

Blank pages 3.25" x 6.25".




Punched with 2 groups of 3 holes spaced 3/4" (19mm) with 1-1/2" (38mm) between the groups.




50 sheets per pack




Very high quality heavy weight paper (120 gsm), with a silky smooth writing surface.