FCP Franklin Pocket Size Note Paper with Subject Line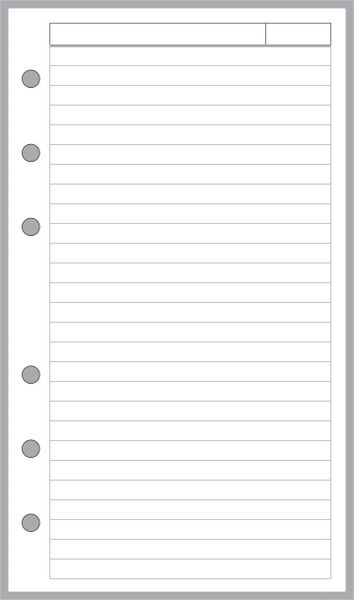 FCP Franklin Pocket Size Note Paper with Subject Line
Note paper with subject line for Franklin Pocket Size binders.
There are 50 sheets in a packet. Page size is 3-1/2" x 6". The pages are punched with 6 holes, with a spacing of 1-1/2" between the inner holes.
High quality paper, 120 gsm weight, lovely smooth writing surface, ink does not bleed through. Acid-free archival quality, made from FSC certified forests.