FMI Login / Password Reference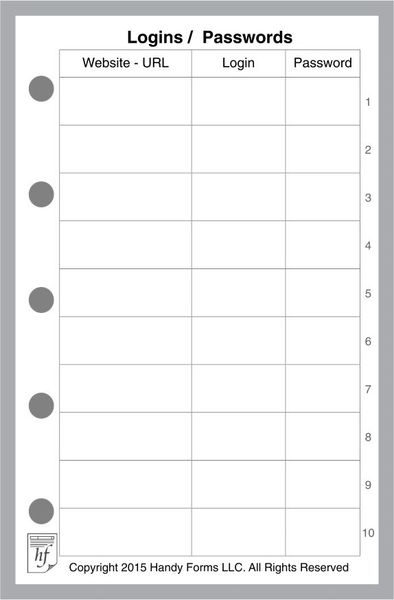 FMI Login / Password Reference
Web site Login / Password Reference for the Filofax Mini size notebook.




Includes suggestions for encrypting passwords when you write them down




Punched with 5 holes spaced 3/4" (19mm) to fit the Filofax Mini notebook.




Includes 25 sheets.




Page size is 2.75" x 4.25". Printed on very high quality heavy weight paper (120 gsm), with a silky smooth writing surface.
Login/Password reference pages for Filofax Pocket size notebooks. Includes instructions to improve security by encrypting your passwords when writing them down.