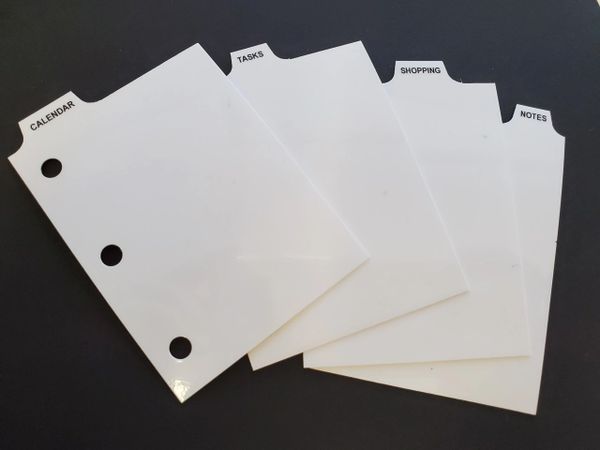 HFN Top Tab Divider Set
Note: These are VERY tiny pages. Please see the image with a dollar bill for comparison. These only fit a very small, palm-size binder.

Set of 4 top tab dividers for the nano size binder, labeled Calendar, Tasks, Shopping, and Notes




Punched with 3 holes spaced 29mm to fit nano size binders

Page size is 2.36" x 3.15" (60mm x 80mm). Printed on card stock and laminated to make the dividers very durable.