HPM Happy Planner Mini size Graph Paper - 50 or 200 Sheets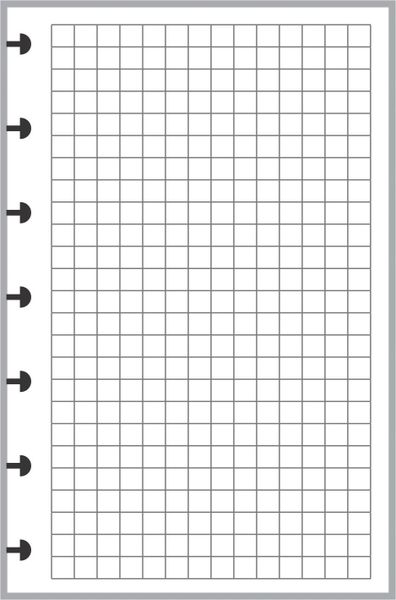 HPM Happy Planner Mini size Graph Paper - 50 or 200 Sheets
Graph paper with 1/4" grid for Happy Planner Mini size notebooks, printed both sides. Select quantity option for 50 or 200 sheets.
High quality, heavyweight paper cut and punched for the Happy Planner Mini size binder. The page size is 4.625" x 7" and it is punched with 7 slots. Also available unpunched.
The paper is 120 gsm weight, acid-free archival quality, made from FSC certified forests. The surface is silky smooth, a pure delight for writing, especially for ballpoint or rollerball. The paper is ink-friendly and won't bleed through.